We discover all off market opportunities.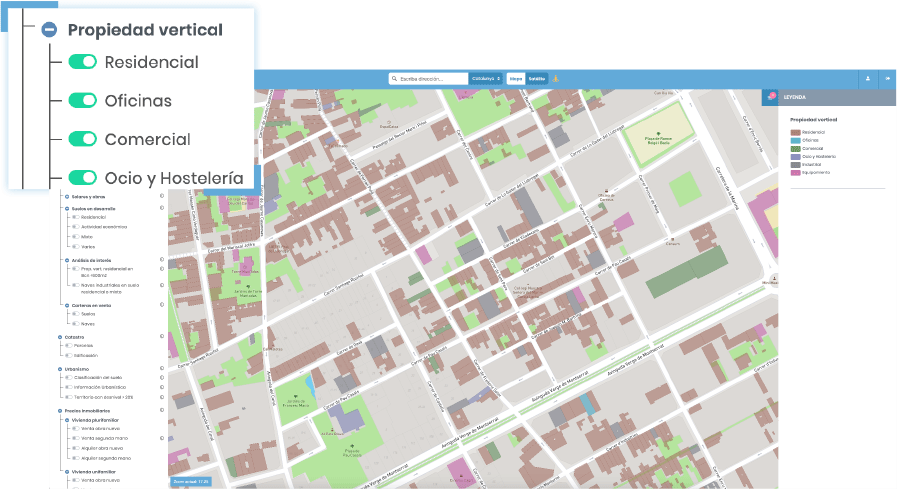 All buildings in vertical property regime differentiated by their main use.
We discover all the landplots finished or replotted, the works – stopped or in progress – and those buildings that may be finished but are not updated in cadastre.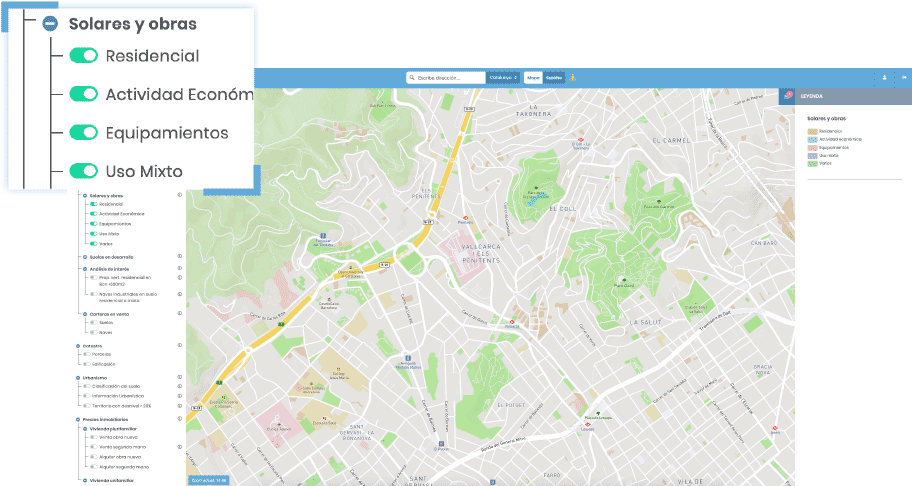 LANDPLOTS TO BE DEVELOPED
We know the landplots in sectors to be developed according to information from the Autonomous Community.
Here we show you those analysis of opportunities that we are convinced may be of your interest.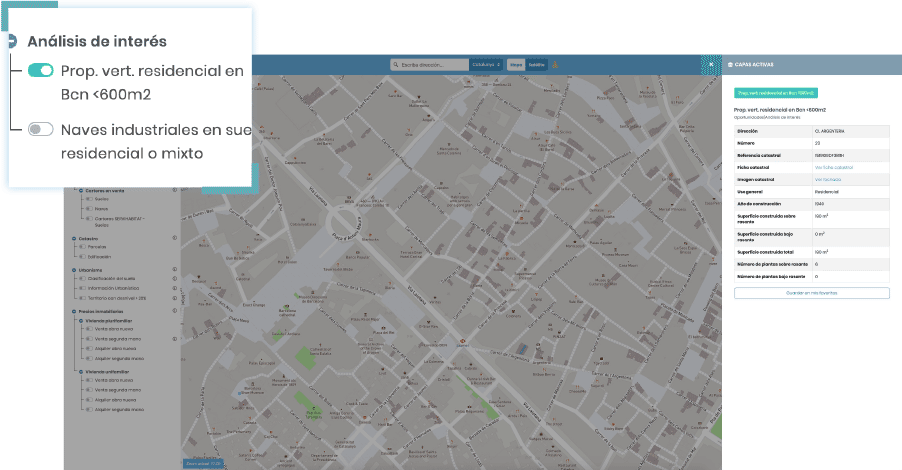 RESIDENTIAL VERTICAL PROP. IN BCN < 600M2
Residential buildings on vertical property in Barcelona city with a built area above ground less than or equal to 600m2. High probability of not having social housing in a potential refurbishment.
We know where you can't build to know where you can invest!
Info according to Initial Approval of the PDU of the Girona Coastline.
We manage more than 30,000 landplots for sale
We contact directly with the owners of these opportunities for sale.